<< Station 12 | Back to industrial trail | Station 14  >>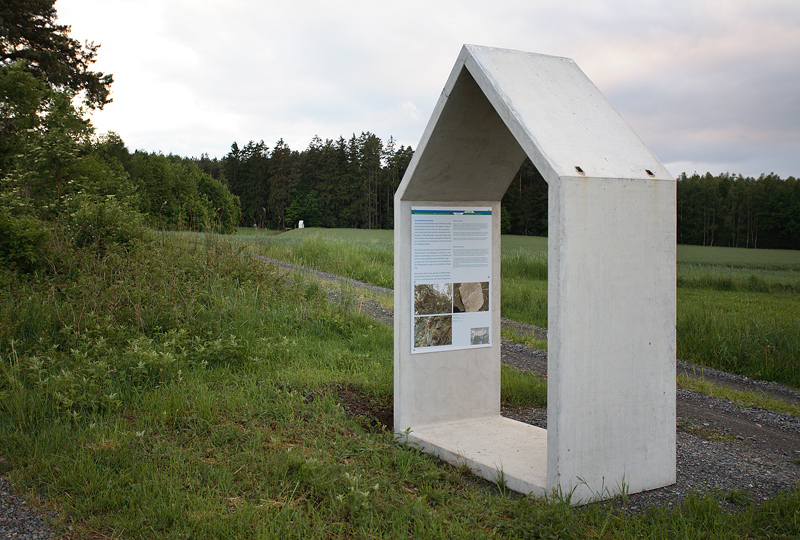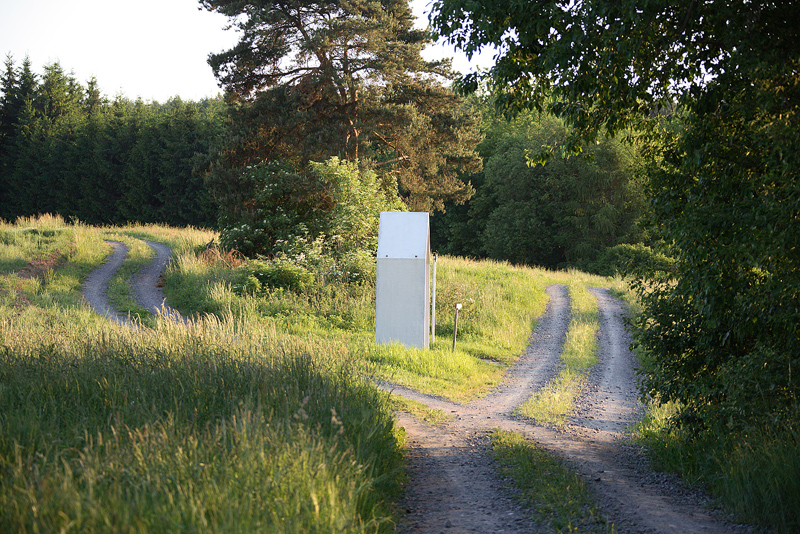 Krausöd granite quarry
The now abandoned quarry lies in the woods at Krausöd, some way from the Industrial Trail. The cart track leading to it is still visible in some places. The fine-grained granite that was obtained here was used as quarry stone for the houses in Schnaittenbach. This quarry is one of the few places in the kaolin-pit area with outcrops of stone and is regarded as an important geotope.
The fine-grained granite is a type of rock characteristic of the East Bavarian geological structure. It belongs to the Variscan category. It penetrated the much older gneiss layer 300m years ago and solidified at a great depth. It emerged on the surface after millions of years, when the overlying strata had been eroded.
Quarries that have been returned to their natural state are important secondary habitats. They offer a final refuge for a number of species of flora and fauna.

Krausöd Quarry
Fine-grained granite in Krausöd Quarry